The Destination Network family is a close knit group of passionate professional creative folks who work and play together in some of the most beautiful, important and popular vacation destinations in the country. We have the best jobs in the world… helping people enjoy life. We are artists, engineers, videographers, editors, writers, food critics, code writers, inventors, graphic designers, financial miracle workers, traffic directors, performers, handymen, photographers, software experts, IT experts, networking experts, expert experts, comedians, football fans, soccer fans and volunteers. We are  happy, family-loving, music loving, dog-loving, cat-loving, horse-loving, good-time loving, peace loving, independent, one-of-a-kind, and, of course, extremely good-looking individuals. (Click here for proof.)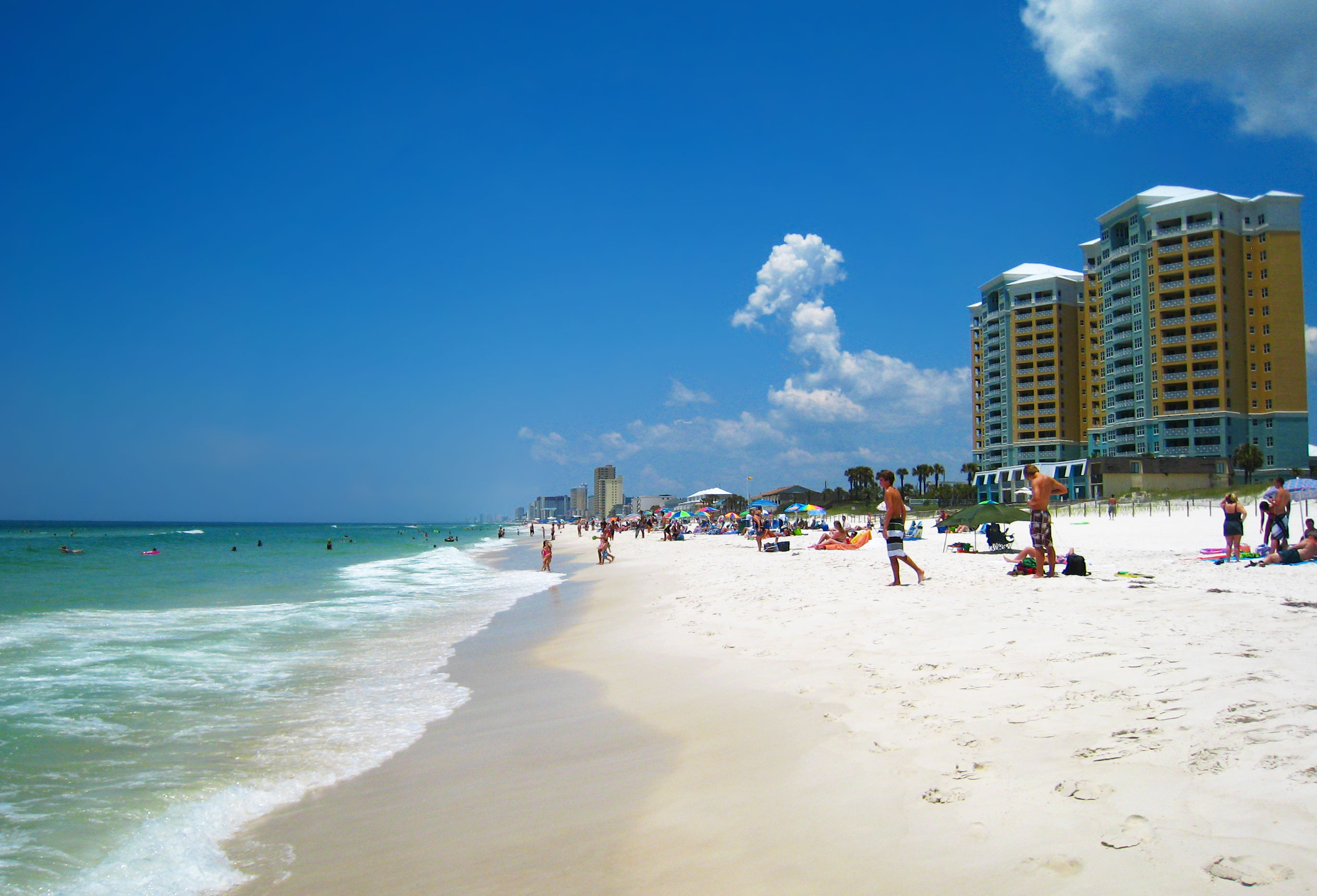 The Destination Network (formerly Tourist Network) was founded in Panama City Beach, Florida, in 1987. Jud Colley and Toni Davis, along with partner, Myron Hines, created a new kind of television station which targeted tourists visiting the Panama City Beach area. 'Niche' television programming was a new idea. Just two and a half years after the first "I Want My MTV" campaign, Colley and Davis negotiated their first cable carriage contract. Colley, with a real estate development background, provided the financing and business expertise; Hines with over 17 years of television broadcasting experience, provided the operations and production expertise; Davis, with an advertising agency background, wrote the scripts and handled the marketing and sales. Due in large part to the prepaid advertising support of several advertisers who had the foresight to understand this 'new' form of programming devoted to visitor needs, the station was an instant success on Panama City Beach!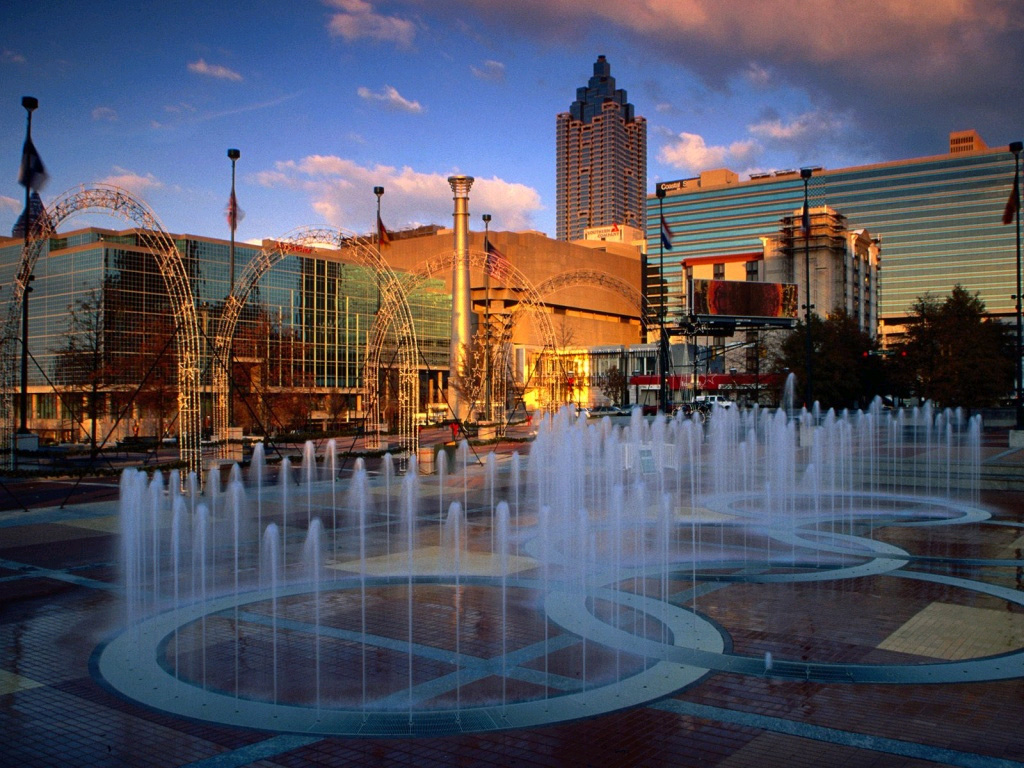 The 90's witnessed many milestones. In 1990, the Destination Network acquired Key TV in Key West and Beach TV in Destin, Florida. In June of 1991, The Destination Network added NOTV (New Orleans Television) in New Orleans, Louisiana. August of 1992 saw the addition of Beach TV in Myrtle Beach, South Carolina. In July of 1993, The Atlanta Channel in Atlanta, Georgia opened in preparation for the 1996 Centennial Olympic Summer Games. In 1999, Beach TV expanded to include Fort Walton Beach.
2000 introduced a decade of expansion and technological advances. The Atlanta Channel was the first Digital Low Power Television Station in America. Beach TV launched the first HD channel in Panama City. Destination Network was the first to launch delivery of all stations online… streaming every live and unedited, along with massive libraries of video programming on Demand. DNet was digital before digital was even a thing.
The Pensacola market was added in 2003; Pawley's Island, SC was added in 2004, and Georgetown County, SC was added in 2005. Key TV expanded to include the Middle Keys in 2005. The network's first satellite carriage took place in 2006 when Panama City's Beach TV was added to the Dish Network lineup, then came DirecTV. The Pensacola DMA was next, awarded carriage on both Dish and DirecTV.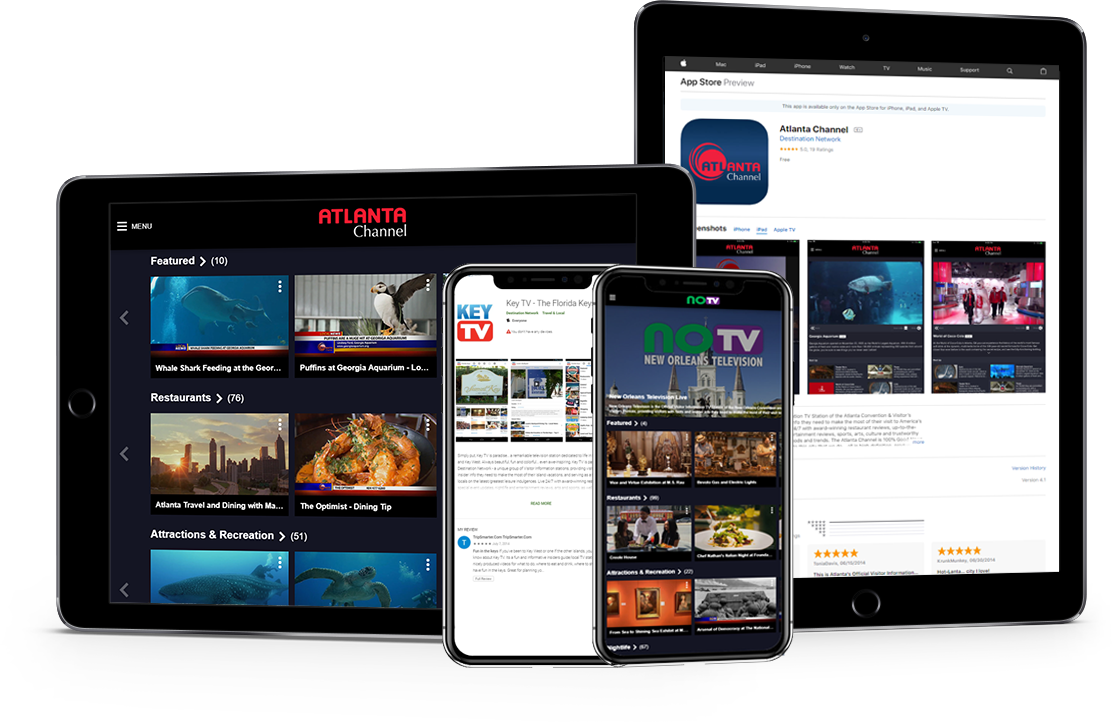 In the Spring of 2010, DNet television stations released mobile apps for iOS and Android, including each station's entire video library. Mobile viewers loved the new format and our apps were quickly among the most popular and highest-rated apps for our travel destinations. Immediately following the success of our mobile apps, the Destination Network team began working on apps for the next-generation of television-viewing: Streaming Players and Smart TVs. DNet Channels for Roku, Apple TV, Amazon Fire and others were quickly released and eagerly accepted, pioneering hyper-local video content to the forefront of travel and tourism. The commitment to digital platforms began early and continues to drive  DNet research and development.
March of 2012 saw the expansion of Beach TV's Pensacola/Destin station to Baldwin and Mobile counties in Alabama, adding the important beach markets of Gulf Shores and Orange Beach and the arts community of Fairhope.
2013 was an intense year of research and development, kicking off a multi-year massive software upgrade and expansion project of DNet's Broadcast Advertising Management software, BAM. From the beginning, the "new BAM" was designed to provide custom software solutions which would completely revolutionize DNet video asset management, production processes, ad content and programming trafficking and management across multiple platforms.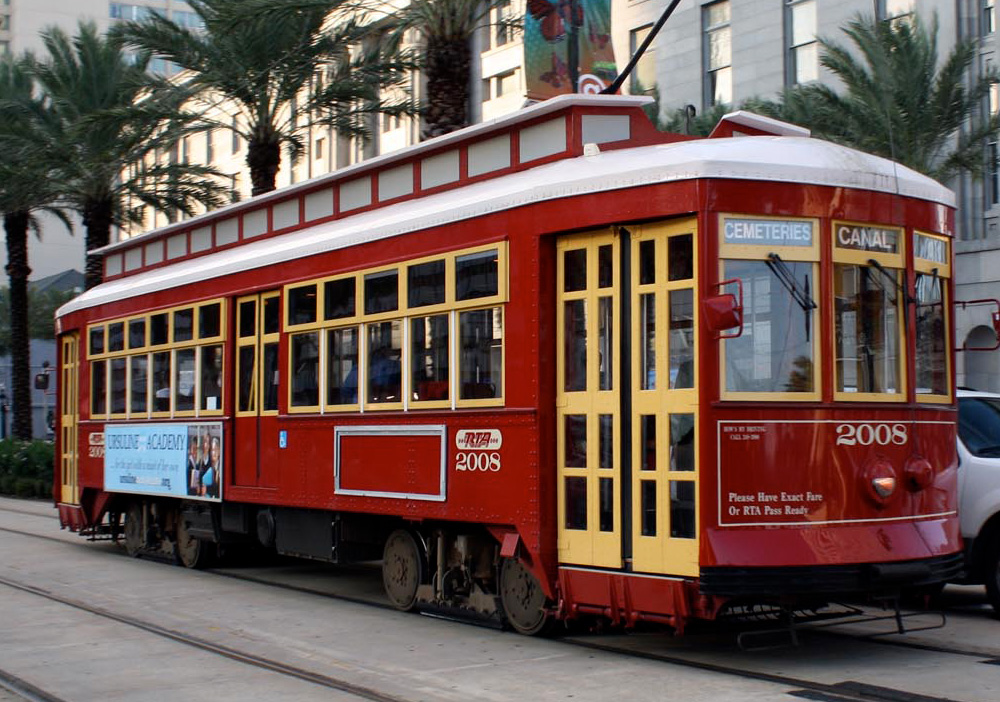 2014 marked a year of a great technological achievement for Destination Network, with the successful research, development and launch of DNet's 'Razcaster' in New Orleans, Louisiana. For the first time, Razcaster technology made it possible for DNet to stream live high definition New Orleans Television   content to our lodging partners, setting the new standard for future content delivery for the network.
The new BAM software was up and running smoothly by 2016 in all areas of Production and Asset Management. BAM traffic systems were in place, and worked continued on areas of improvement for contracts, proof of performance and other delivery areas. Another year of intense investment in technology.
2017 saw the launch of another proprietary property development project, Boxxir. Boxxir is being developed with important Nielsen guidance to address the need for hard electronic viewership data (tracking) of out of home viewing. Hurricane Irma struck the Florida Keys September 10.
2018 was a year of highs and lows. Among the highs, the finalization of a five year new BAM software upgrade and the successful deployment of Razcaster in multiple markets. Among the lows, the Atlanta Channel lost a 12 year battle with the FCC to maintain the Low Power broadcast channel it purchased 25 years prior in 1993, and the hunt began to find a new frequency and/or expand the Razcaster solution. DNET communities struggled under the pressure of two more severe hurricanes. September 14, Hurricane Florence made landfall and brought catastrophic freshwater flooding to Myrtle Beach, South Carolina. October 10, Category 5 Hurricane Michael struck DNet homebase in Panama City, Florida… making it three severe hurricanes within 13 months.
2019 Boxxir research and development continued, and, almost miraculously, Atlanta Channel secured what may prove to be the last remaining spectrum in the Atlanta television market.
2020 The Atlanta Channel began broadcasting on Channel 3 from Fayetteville, covering Atlanta's major metropolitan areas. Important suburbs outside the Channel 3 coverage area are now served by Destination Network's proprietary Razcaster streaming technology. Covid reared its ugly head, and our stations served an important role in educating visitors (who fled in droves from large cities to our tropical Florida Keys and Gulf Coast/South Carolina Coast beach markets) regarding the importance of wearing masks and following local guidelines. It was hectic!
Destination Network stations now stream live and offer popular videos on demand in HD on virtually all platforms… worldwide, and we love the important new role we now play helping people make decisions before their visit, but our greatest pleasure remains the thing we did first and the thing we do better than anyone… welcoming millions of vacationers, and helping them make the most of their precious time enjoying a few of the best places on the planet!
The Olympics and the NFL
When the World came to Atlanta for the 1996 Centennial Olympic Games, the Atlanta Channel was chosen by the Atlanta Committee on the Olympic Games (ACOG) as the Official Visitor Information Station for the Centennial Olympic games, the Olympic Village and the City. The Atlanta Channel welcomed, entertained, and educated visitors from all over the globe… in multiple languages, with award-winning style and with state-of-the-art digital technology! The Destination Network was one of the first broadcasters in America to use a fully digital program origination source.
When 10,000 Olympic athletes, coaches and chaperones checked into their rooms at the Olympic Village, a special closed-circuit Destination Network station greeted them in French and English and provided essential information regarding the village itself, the venues and transportation, and provided an orientation to the great City of Atlanta beyond the Village protective walls.
The NFL named Atlanta Channel it's Official Super Bowl Channel for Super Bowl XXXIV held January 30, 2000 (Saint Louis 23, Tennessee, 16). In February 2002, New Orleans Television once again served the NFL's Official Super Bowl Channel for Super Bowl XXXVI (New England 20, St. Louis 17). Ten years later, in 2013, the NFL, once again, named New Orleans Television their Official Super Bowl Channel for Super Bowl XLVII (Baltimore 34, San Francisco 31). In between, DNet also provided Visitor Information Technology and Services to the NFL for Super Bowl XLIII in 2009 held February 1 at Raymond James Stadium (Steelers 27, Cardinals 23).
Changing World – Changing Responsibilities
The world understands that travelers are often seen as vulnerable, valuable and soft targets. Unfamiliar surroundings, limited transportation options, separated from normal family and friend support systems, they are less able to respond quickly to threats posed by severe weather, pandemic illness, criminal acts, terrorism, and transportation failures.
In January of 2002, The Destination Network's New Orleans station, New Orleans Television (NOTV) served as the official visitor information station for the first major media event following the Sept. 11th attacks. As the official NFL Super Bowl Channel, the Destination Network confronted its first truly serious challenge as broadcasters – implementing a communication vehicle that could deliver live emergency procedure information without interruption to literally 100s of thousands of visitors. In response, the Destination Network worked with the NFL and the City of New Orleans to develop an immediate response system.
New Orleans Television was named the Official Visitor Information Station of the New Orleans Convention and Visitors Bureau in October, 2004.
Hurricane Katrina presented another challenge for New Orleans Television. As the official Visitor Information for the New Orleans Metropolitan Convention and Visitors Bureau, New Orleans Television urged evacuation prior to the storm and was one of the first television stations to return service to the area following the storm.
In the Spring of 2004, the Destination Network's Atlanta station, The Atlanta Channel, announced its partnership with the ACVB (Atlanta Convention and Visitor's Bureau) in the creation of Atlanta's first Emergency Visitor Response System (EVRS). EVRS was designed as an extension of the Atlanta Crisis Communication Plan. In times of emergency, the role of the ACVB is to serve as a clearinghouse for information for key organizations throughout the city who are likely players in the event of an urgent situation.
The Atlanta Channel was named the Official Visitor Information Station of the Atlanta Convention and Visitors Bureau in December, 2010.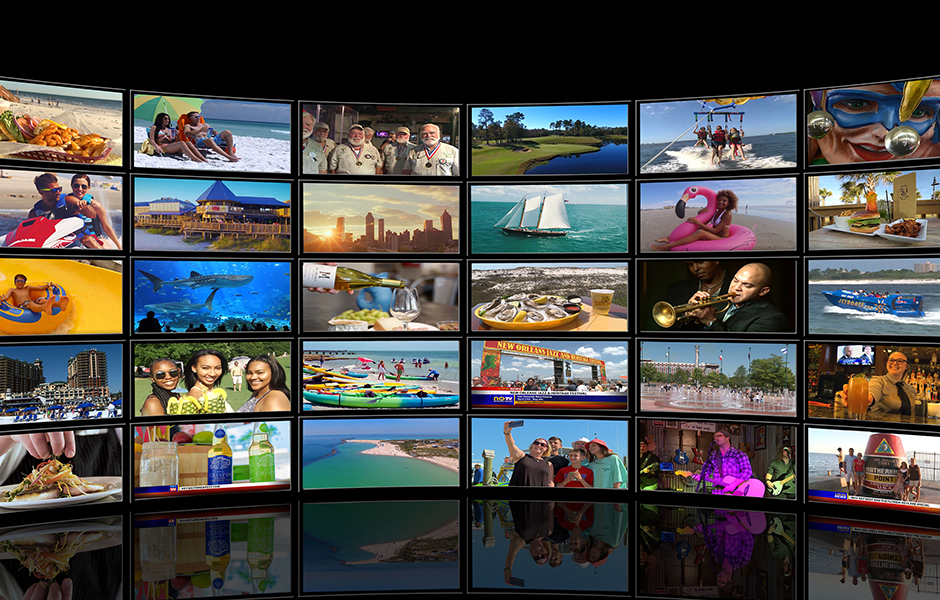 TV Stations
Atlanta, New Orleans, Myrtle Beach, Pensacola/Mobile, Panama City, Key West & the Florida Keys!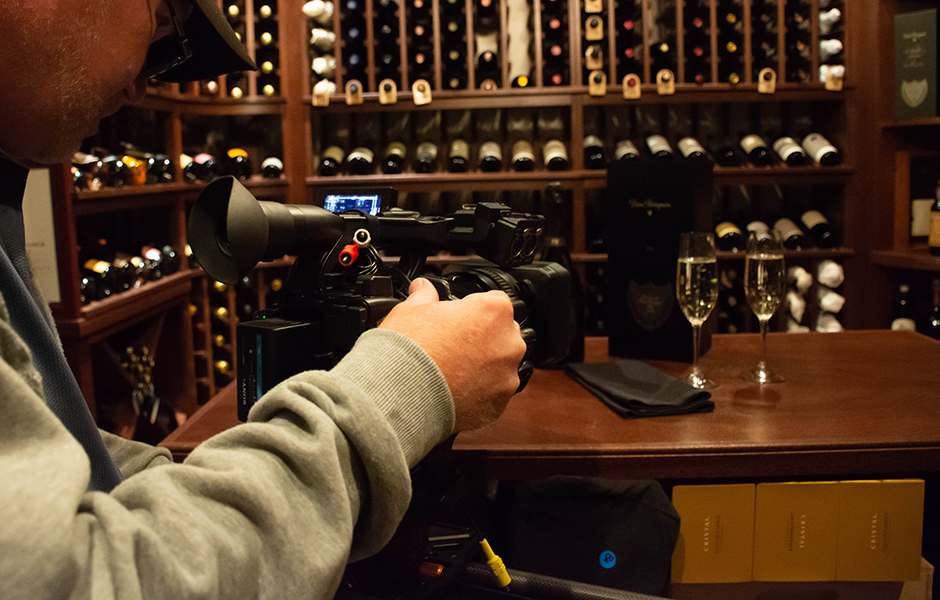 Production
Destination Network writes and produces virtually all programming seen on all DNET stations.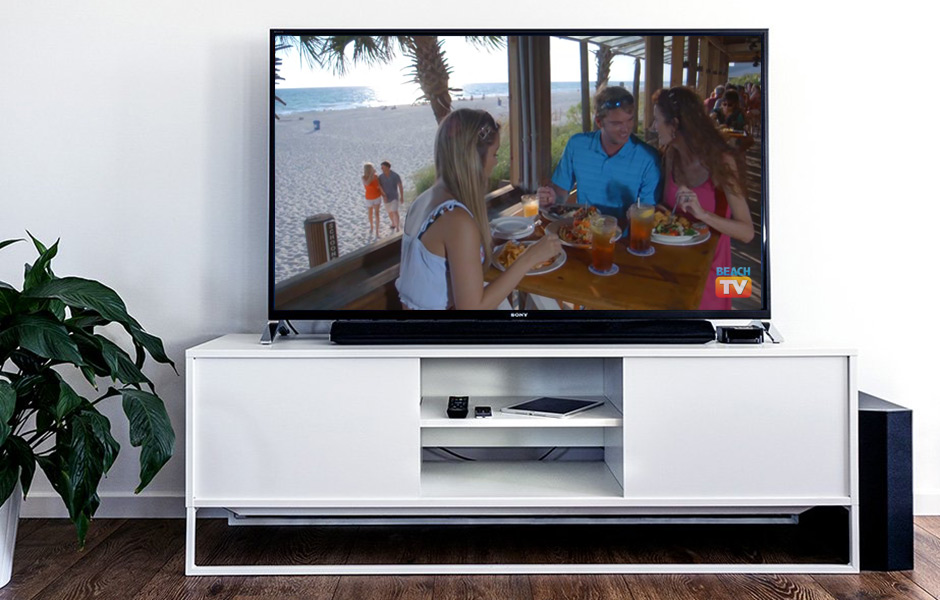 Advertising
All of our advertising content must be relevant to the unique interests and preferences of our traveling audience. Spot lengths range from :15 to 5:00.